Goodman Open+Space
Both large and small lease spaces required a flexible and scalable solution to provide a focal point for the sales journey across the Goodman Group for commercial and industrial spaces.

From strategy to concept, to detailed design of built elements, signage and commissioning of Dowell Jones seating to complement the concept aesthetic.

We oversaw every element including prototyping, manufacture, documentation and delivery and installation to eight locations across Victoria, New South Wales and Queensland.
Strategy
Experiential
Interior
Signage
Graphics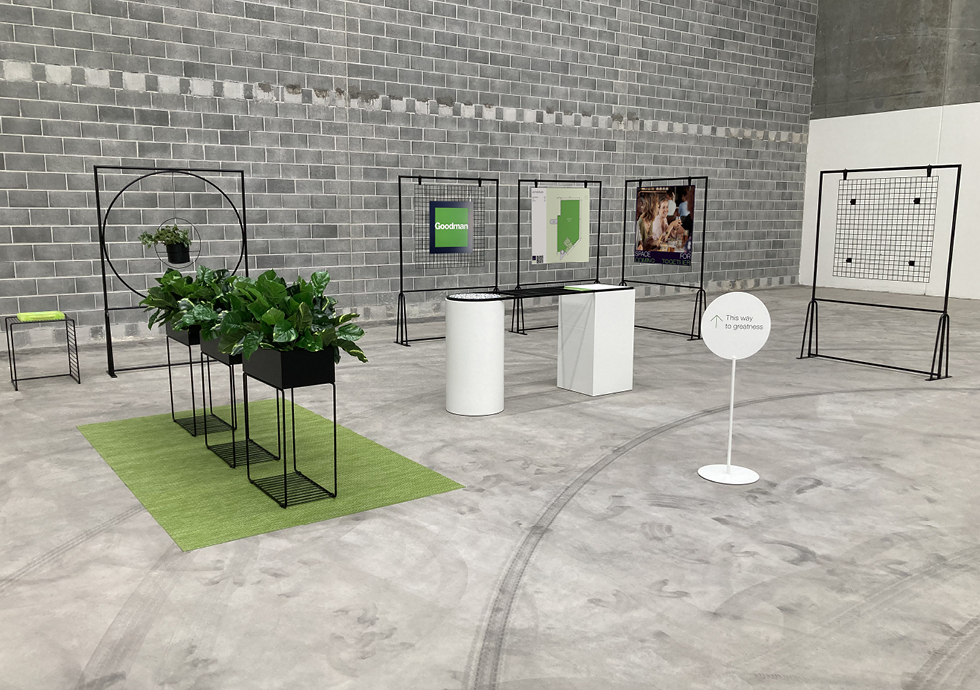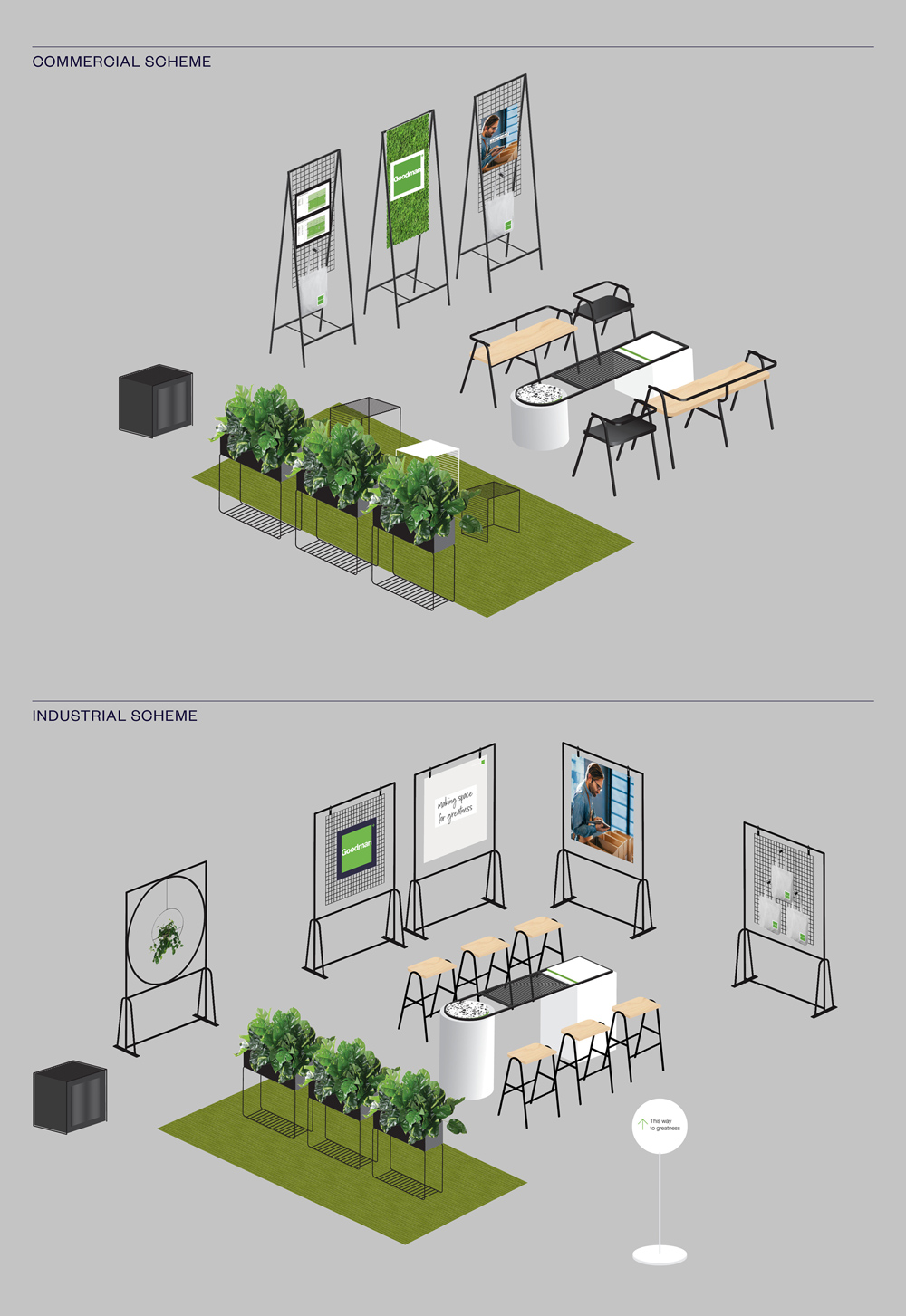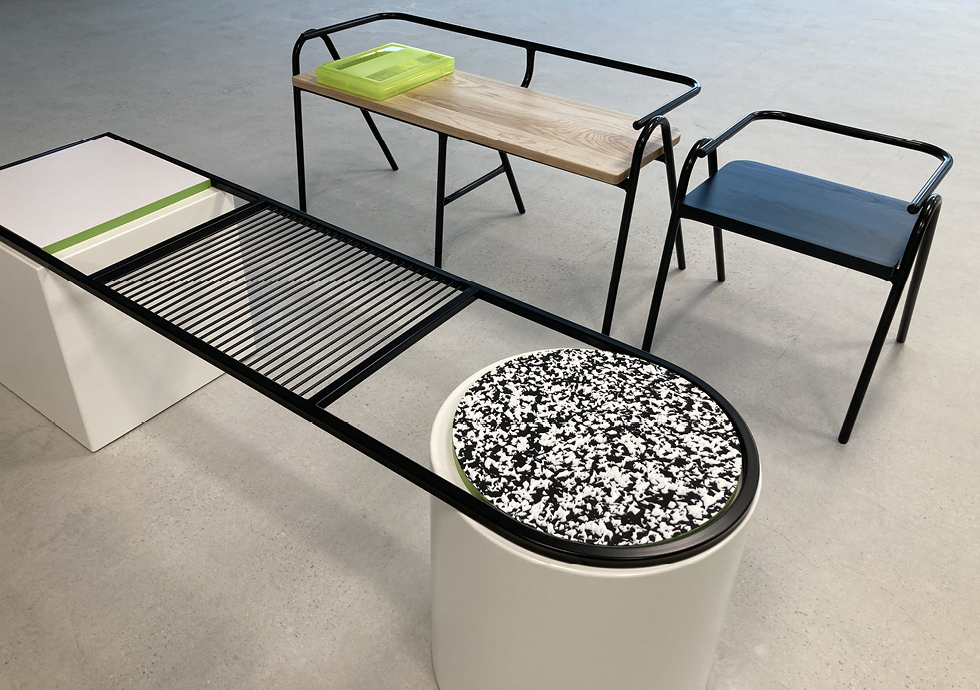 Designing an agile and flexible solution for every kind of space was a challenge. Working with the client team, Go Bespoke and Dowell Jones was a great collaboration.