Narembeen Interpretative Signage
Narembeen is 3.5 hours drive east of Perth, Western Australia. The Lesser Hall has stood as part of the community since 1923. In 2019 it was demolished, and the site required interpretation to preserve its history for future generations.

We designed an interpretative signage programme to deliver innovative and engaging methods to tell the building's and the precinct's story. The centrepiece of the interpretation is a sculpture by local artist, Jordan Spriggs of the iconic draft horse of the area in that time.

We partnered with Stephen Carrick Architects who delivered the Heritage Impact Statement of the Narembeen Lesser Hall on behalf of the Shire.

Historical Research
Signage
Wayfinding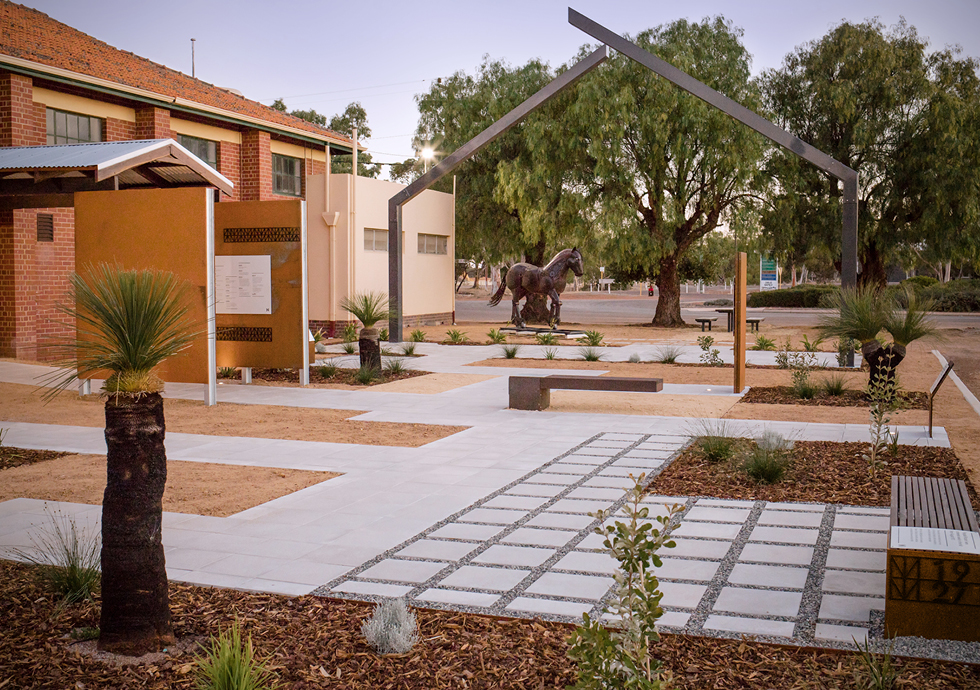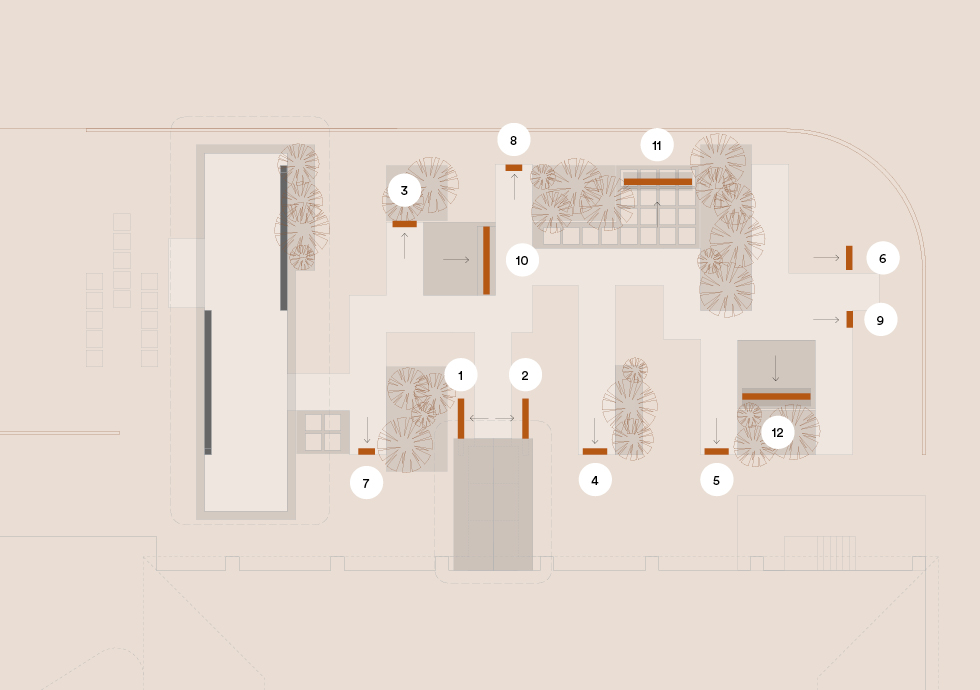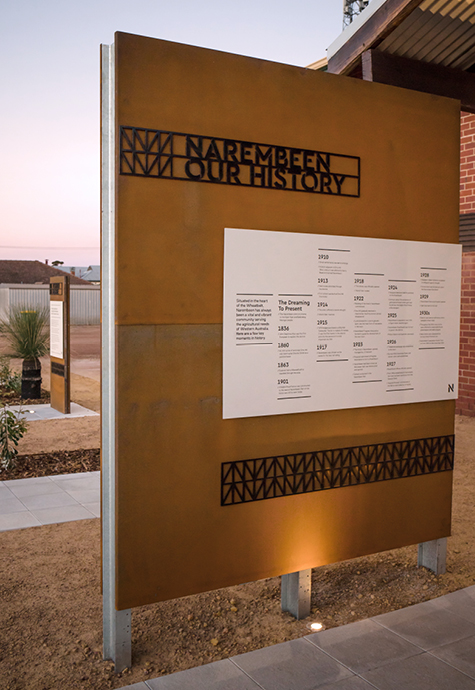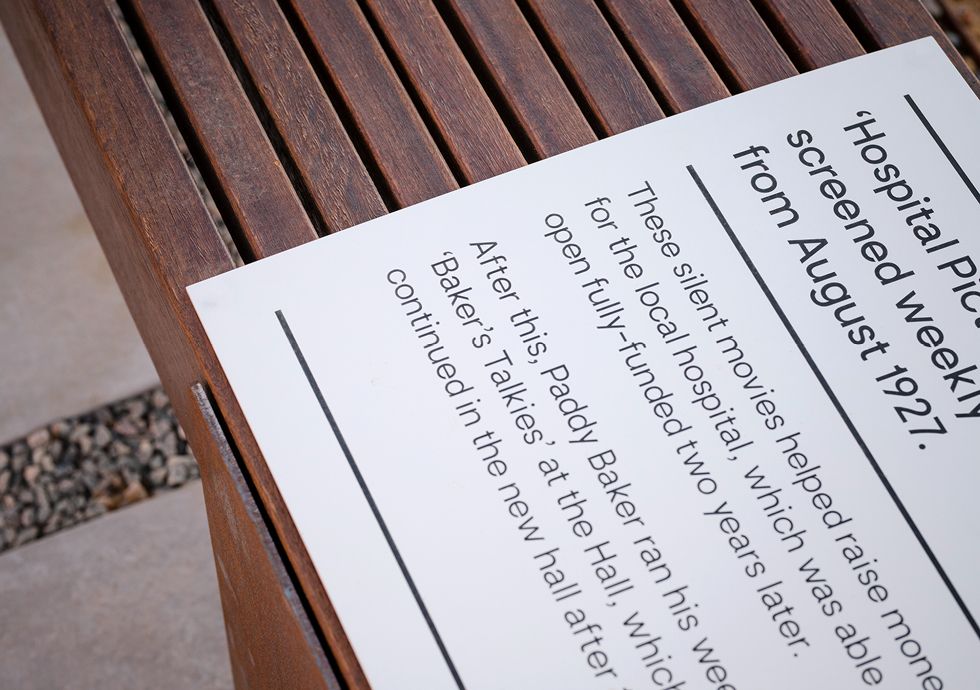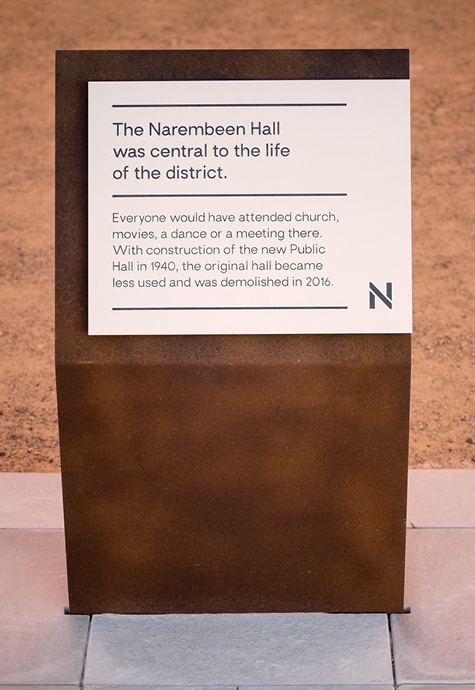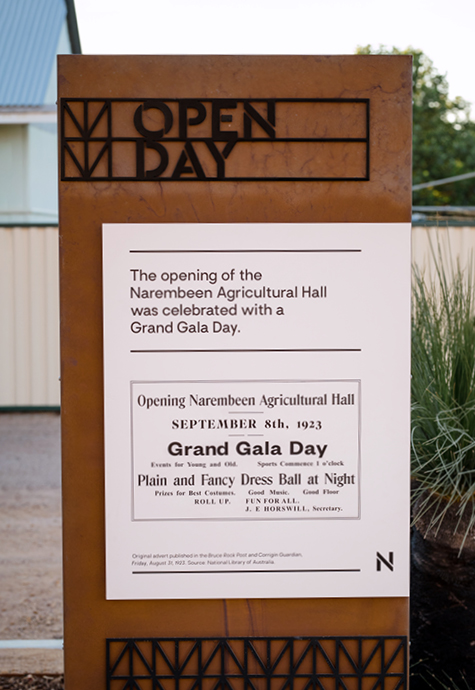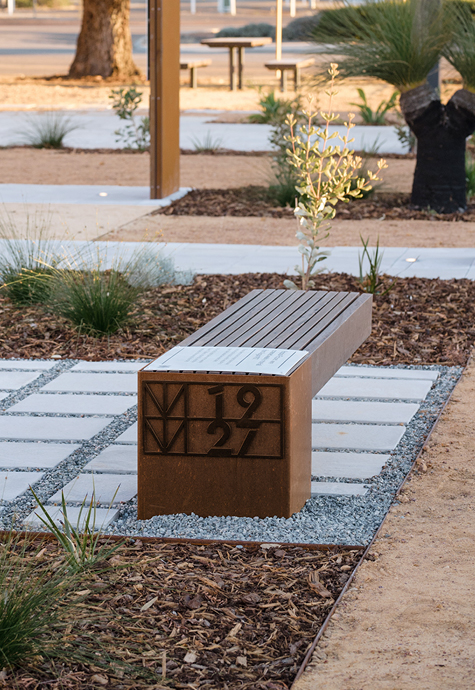 Photography courtesy of SCA